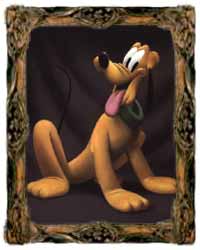 We're not a planet anymore, Pluto :-(
As astronomy books across the world prepare to change and
so-called planets are stripped off their planetage
, it makes one wonder - who are we to make that decision? Guidelines and analysis. Yeah, right. Our basic foundation of creation/evolution is under thought/theory.
Talking of planets, before you go running out with binoculars or a telescope on Aug 27th yelling "Eureka! Its Mars", sorry to
burst your Hubble
,
read up
.
In other news, I am now the proud bearer of an
International Driving Permit
, and can legally drive in over 150 countries. I like the sound of that. And contrary to the DMV, the AAA is by far the most streamlined automobile-related organization ever. I got the IDP in 6.5 minutes flat of walking into their facility. Cost me all of 10 bucks, copy of my US license and 2 passport photographs. Isn't that amazing? I recommend this to travelers, highly. The DMV should take a hint from these dudes. Oh god, how I hate them. Let me count the ways.